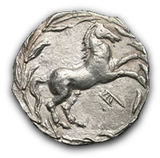 The
Numidians
have the Power of Resistance. They replace the Russians.
National bonuses
Edit
Desert Fury: Attrition damage to enemy units in your territory increased by 100%. Attrition upgrades are free.
Strategic Expansion: 

 Start with 1 free level of

 

Administration

 

 research. National Borders +1 extra per level in 

.

Masters of Conspiracy: Spies are half price.
Strength of Gurzil: Cavalry units do +25% more damage to enemy Supply and Artillery units.
Tribal Spirit: Plunder from your buildings go back to you, not the enemy who plundered them.
Bocchus
Jugurtha
Massinissa
Gala
Micipsa
Gauda
Hiempsal
Settlements
Edit
Cirta
Theveste
Aujila
Tubuna
Bulla
Tacapae

Medenine
Sabratha
Simitthus
Waga
Sitifis
Gafsa
Pupput

Maktar
Thabraca
Tingit

Thaparura
Thaenae
Thagasta