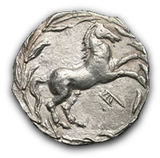 Available units
Edit
Parasim Numidim [1] javelin and buckler skirmishers. Nothing much else.
Parasim Gldgmtk [2] same as above but with better armour.
Meeting House
Edit
Libyans
Numidim [1]
Dorkim Numidim (Numidian spears) [2]
Dorkim Maure ?????
Garamantim
Special Buildings
Edit
The Numidians cannot receive the Palace.
Available Upgrades
Edit
Fort:— all except:
Watchtower:

— all except:
Temple:— all except:
Assembly:— all except:
Granary:— all except:
Sawmill:— no upgrades are available from this building.
Smelter:— all except:
Ad blocker interference detected!
Wikia is a free-to-use site that makes money from advertising. We have a modified experience for viewers using ad blockers

Wikia is not accessible if you've made further modifications. Remove the custom ad blocker rule(s) and the page will load as expected.